2023 template still available if needed. Choose it or both after completing the form.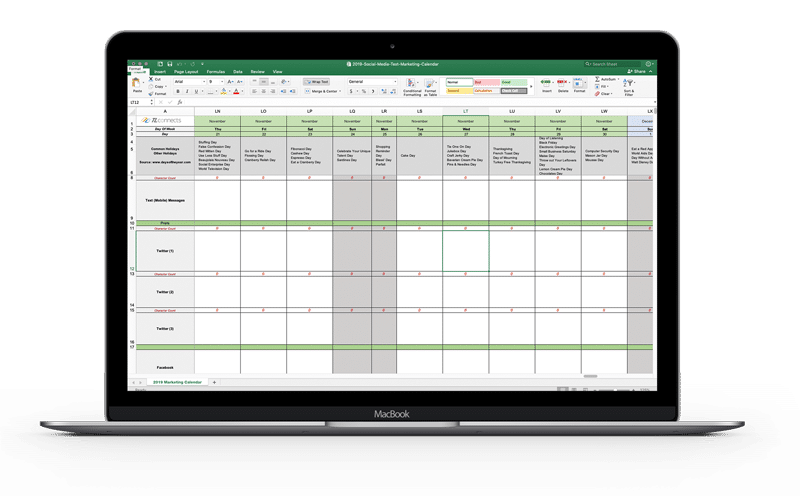 With the new year rapidly approaching, you may find yourself searching for new marketing ideas or getting lost in all your tweets and other social posts. The holidays are rapidly approaching and the year will be over before you catch your breath.
If you have these same kinds of issues, we may have something that will help. Take your marketing efforts one step further while making the whole process easier and more effective. This marketing calendar template lists all the big national holidays as well as some quirky and fun holidays that could boost your marketing efforts in a fun way to your customers.
This calendar can be filled out by date with all the posts you want to do daily, weekly or monthly. Plan your tweets, Facebook posts, Instagram, Snapchat, SMS marketing, etc. by day, ahead of time. This also records all your posts and campaigns to review later, making your content writing efforts a little easier. It is a Microsoft Excel .xlsx file, but can be opened in Google Sheets, iCloud Numbers or a number of other spreadsheet applications.