Auto-Responders: Why you should be using them
Auto-Responders have long been a part of the TL Connects' Engagement platform. The retention program is based solely on the technology. The auto-responder allows the business owner to create an offer that is communicated via text message to subscribers who go for a period of time without checking in at the kiosk. This message is meant to retain customers who otherwise may never come back to the location again to claim a good offer. The text message both reminds them of your product and gives them a better reason to return within 7 days of getting the message. One of the great features about automated marketing using auto-responders now is that they are completely customizable and now you can create multiple layers to engage customers at varying levels of their absence, automatically.
The offer is the most important part to creating a successful auto-responder. There is no need to give too much away, especially in the beginning. Start low but make sure the offer has good value to the customer. A "10% off" offer has seen some of the highest rates of return. It is simple, scalable and offers both value to the customer and is fairly inexpensive to the merchant as well. For example, one of our clients, Red Bicycle a coffee/crepe shop has a 10% off purchase retention offer. Their average ticket price is $7. They are bringing people back for $.70 on average. Isn't it worth 10% to keep customers returning every 15 or 20 days at least?

In the last 30 days, Red Bicycle's auto-responders have seen redemption rates of over 32%. 633 messages were sent and 203 people redeemed the offer. In the last year their redemption rate is 17.7% with 7,326 messages sent out to people who have not checked in in 15 days, with 1,297 people redeeming the offer. They also use an offer of 10% off, a perfect offer for a high-traffic coffee shop.
Layered Retention – Don't give up on those absent customers, you can get them back. Send texts to connect and engage with your subscribers at different periods since they last visited your location. Send them a "We miss you" text after 15 days without a check-in. Then, hit them again after 30 days and again at 45 days. Make it difficult for your customers not to come back again. Scale up your rewards to ultimately get them back in the end. Start with your least expensive offer and end with your best, "offer they can't refuse" offer. The least amount of people will see that offer after the longest amount of time.
It is also advantageous to create a layered retention program such as IHOP has done.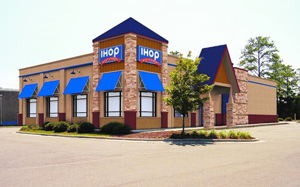 Layered retention means setting up several different autoresponders to automatically engage subscribers at different periods of time. IHOP has been effectively engaging absent members by setting the auto-responders to send a text to people not checking in for 20 days, again at 40 days and once again at 60 days. Each offer gets a little better as time goes by. That method is very smart as your most loyal subscribers will be easily enticed into returning by the first, low offer. The more resistant people will get brought in by the next-level offer at the second level, and on and on.
Over the last year, Java Junction, another coffee shop has a redemption rate of 14.8% with 380 redeems. They set their time level to 30 days offering $2 off. A great offer and really good incentive for a loyal, coffee-loving patron to revisit.
Twice Daily has a more aggressive approach with their retention.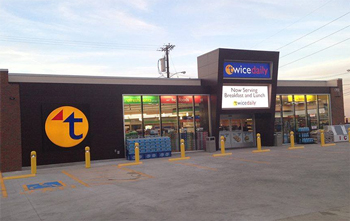 Being that they expect their customers to visit twice a day, you can understand why. They have generated over an estimated $102,000 using their retention program alone since joining in March of 2015. They have only one auto-responder and it is set with a great offer every 15 days without a check-in. They have redeemed over 12,000 offers since March at a rate of 13.6%.
Yuki Japanese Restaurant, Family Buffet, Barrel House, Rafferty's and many more have also seen double digit redemption rates over the last twelve months. If you have don't have an active auto-responder generating traffic to your business, I would recommend dropping what your doing, take 5 minutes and get some auto-responders working for you. It is way too simple and inexpensive not to take full advantage of. If you already have one working for you, I would recommend you get another working for you at a higher layer than your current. If you have a 30 day auto-responder active now, make it a 20-day with a less expensive offer and create a better 40-day offer. You will get more business if you engage your customers. If you set it up today, a subscriber checking in today could automatically get a message in a month telling them how much you miss them and want their business. Without it, you may have just had a one-time customer that will never be back!
If you are a current customer of TL Connect's and do not at least one active auto-responder, contact us at 615.255.3199 and we will get you started asap!